Aug. 29th, 2011 | 08:57 pm
mood: artistic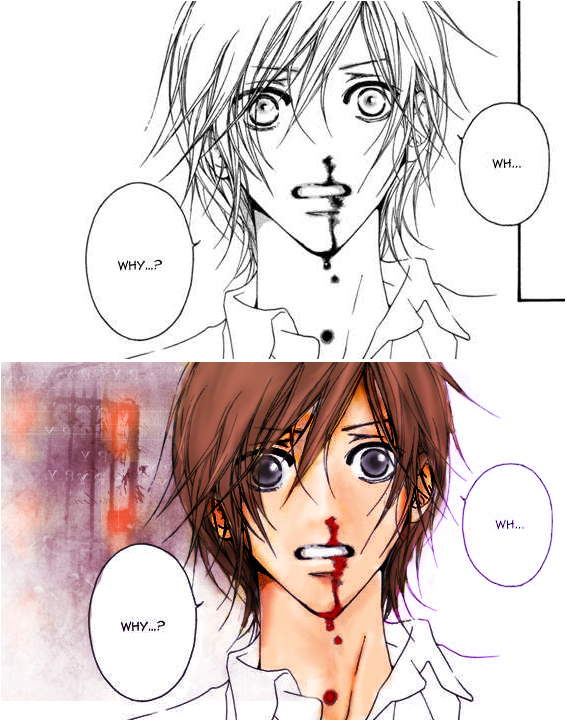 doskonałością to to nie jest, ale czuję się z siebie dumna Oo poczułam wręcz ochotę chłopca ucałować, taki jest śliczny kekeke
miałam ambicje namalować mu nos :D widzicie? widzicie? eee krzywo wyszedł, bueh, no nic.
w pierwszej chwili Kohiwa-kun miał być blondynem, ale zmieniłam zdanie... to takie oklepane, nu? blond uke... Zmieniłam zdanie także w kwestii oczu, dwa razy... aż wreszcie wybrałyśmy aktualny kolor razem z mamą lol
lamerskie tło, bo było za biało

Aug. 20th, 2011 | 04:37 pm
mood: lazy
music: Urban Zakapa - Crush | Powered by Last.fm

wanna play?
just leave me pictures or lyrics or pairings or any combination of whatever you want and i'll write a drabble based on it...
oddaję wam mój ostatni wolny tydzień
znaczy pewnie będę się obijać dalej, ale niestety już nie bez ograniczeń ;_;
(
drabble collection
Collapse
)